Alpha One Playtest Schedule Released
In a creative
directors letter
released on Friday, October 16, 2020 Intrepid Studios creative director Steven Sharif announced the Alpha One playtest schedule for Ashes of Creation.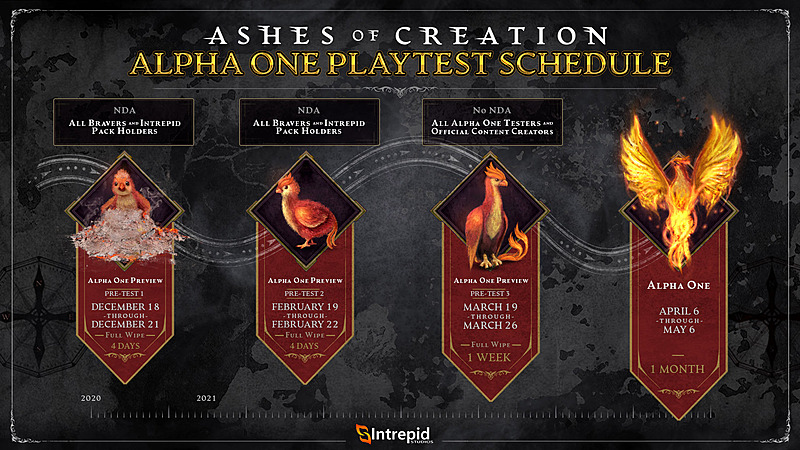 The first iteration of the playtest schedule will be in two different 4 day iterations from December 18th to December 21st, and then on February 19th to February 22nd. These testing windows will be under NDA and will be available to all Bravers and Intrepid pack holders. These 4 day tests will be used to identify bugs and correct them prior to the week long Alpha test starting on March 19th and lasting through March 26th. This week long test of Ashes of Creation will not be under NDA, and will open up further to all Alpha One Testers and Official Content Creators.
These 3 tests will lead up to the month long Alpha One test beginning on April 6, 2021 and lasting until May 6, 2021. Once these tests are complete we'll know further information regarding upcoming Alpha 2 testing, as well as beta tests.
We also discuss all of this information and more in Episode 10 of Ashes to Go, our
Ashes of Creation Podcast
. 
October 20, 2020